The premiere law firm in Southern California for serious personal injury, lemon law and credit reporting violations
Established in 1991, the award-winning law firm of Robert F. Brennan & Associates, has distinguished itself as the leader in protecting the consumer in today's complex world.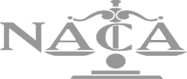 Why Choose Law Offices of Robert F. Brennan?
RECENT RESULTS:
$8.5 million personal injury settlement.
$2 million personal injury settlement.
$1.1 million personal injury jury verdict.
$1 million personal injury settlement.
$900,000 wrongful credit reporting jury verdict.
$200,000 wrongful credit reporting settlement.
$250,000 lemon law settlement.
…and many others.(Past results are not a guarantee of the outcome of a future case.)
Ask our clients . . .
"The process of litigation and discovery is not a stranger to me. And I have even had the pleasure of seeing you in real action in front of a jury in trial. So my decision to retain you and handle my case was an easy one. I had every confidence that I would be in good hands. And I truly was, from day one till the last."
Elsie D., Official Court Reporter, Los Angeles Superior Court. read more

Attorney Robert F. Brennan has practiced law for over 33 years. He grew up steeped in the legal tradition: his uncle was former U.S. Supreme Court Justice William J. Brennan, Jr. (deceased), and his father, Frank Brennan, was chief in-house counsel for several major U.S. corporations during his long career.
7 simple steps to take if you suspect you bought or leased a lemon
Unless the defect in your car involves a serious safety defect, like brakes that don't work or a car that stalls while driving on the freeway, you need to have 3 to 4 repair attempts to qualify for the California lemon law. If you have a serious safety defect, you can pursue your lemon law claim with as little as one repair attempt.
After you have gathered all of this information and done these steps, make an appointment with our firm for a free case review. You can call or email us at any time if you have questions. read more
Robert F. Brennan has been selected a "Southern California Super Lawyer" for 17 consecutive years!
Super Lawyers is a rating service of outstanding lawyers from more than 70 practice areas who have attained a high-degree of peer recognition and professional achievement. The selection process is multi-phased and includes independent research, peer nominations and peer evaluations. read more